Print Your Catch Without Ink! Clean, Simple & Affordable
We provide ink free fish printing kits (USPTO patent pending) to anglers of any age. Now you can create life long mementos of your special catch at an affordable price. Our fish printing kits are great for those looking for an artistic wall hanger or a fun arts & crafts project. We removed the ink from the printing process and use a non-toxic inkless technology which make for a clean and safe way to create detailed prints of fish. By removing the ink, anglers no longer need artistic talents to make accurate prints of fish.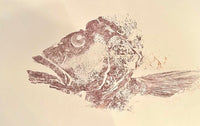 Create Lasting Mementos
Our process is simple and revolves around our special solution towelette which reacts to our specially coated paper. Dab or wipe the towelette onto the fish and then put the paper on top of the fish and gently rub. We are inspired by the historic art form of Gyotaku, and innovated the traditional method with an inkless technology ensuring the chance for any angler to make a life like replica of their catch they can be proud to hang on the wall.
Who's Using our Kits
Our kits are used by every type of angler. They work great to capture a child's first fish all the way to an experienced angler's personal best. Our alternative form of taxidermy can create a memento that you can admire forever. You can find our kits in fishing stores, resorts, summer camps, schools and fishing charters.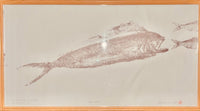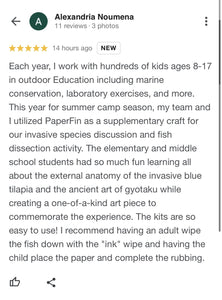 5 star review - including pictures!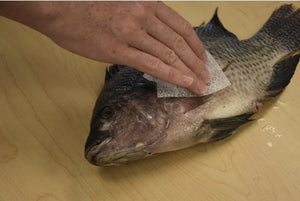 Applying the ink-free printing solution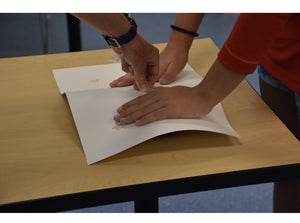 Rub the coated paper on top of the fish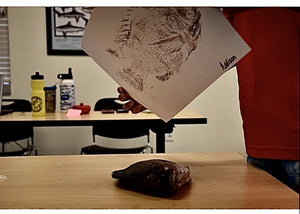 Lift to reveal your print!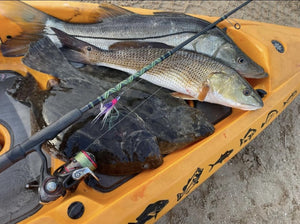 Nice haul and thanks for the review!
"Just want to say I love your product. Met you guys at ICAST. Pics of the fish and their prints." - Jesse, Florida
Catch it. Print it. Frame it.